Contracting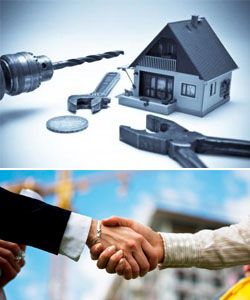 Archlan's Vision is Inspiring People to Go Beyond the Expected.This statement seeks to inspire not only the employee-owners of archlan, but also our customers, subcontractors and vendors. The message is not to just meet expectations, but to go beyond this, to levels of competence and service that are unexpected today.  Our core values are Integrity, Quality, Safety, Customer Focus, Community and Industry Service, and Personal Responsibility.
Safety By Choice
Most construction safety programs focus on the "how" of staying safe – processes and procedures to avoid accidents and injuries and keep projects running smoothly. Archlan's construction safety program, called Safety By Choice, takes a different approach by giving equal emphasis to the "why" of safety. In addition to providing thorough, state-of-the-art construction safety training to our craft employees, we also focus on the many reasons they want and need to stay safe: their families, friends, health, livelihood, and the ability to do their favorite activities.
Services & Delivery Methods
Archlan  is a full-service general contractor with expertise that spans the entire lifecycle of construction. We have the knowledge and the experience to customize a solution to meet the specific needs of your project.
Sustainability
Sustainability is a guiding principle at Archlan. We are committed to serve as an example to our industry and the country as a whole by integrating environmental awareness and responsibility throughout our company and for our clients.
Technologies
Archlan is at the forefront of new technologies and approaches that are revolutionizing construction. A continued commitment to innovation is part of our corporate culture, and what makes us one of the nation's most cutting edge contractors.